Experimental Innovation Lab (X-Lab)
In X-Lab we work with companies to use randomized experiments to provide data-driven answers to important business challenges. This is done in an action-lab context, where MBA students are first taught how to run these experiments and are then paired with real companies running real experiments. A one page summary of x-lab is available here [link to pdf, attached] and more details can be seen at our website. www.BusinessExperiments.org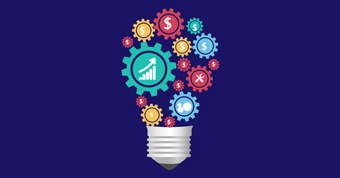 Business Strategy
To be effective, business leaders must understand the factors responsible for their firm's past performance and be able to identify those changes (inside or outside the firm) that are most likely to help or hurt future performance. In this course, we introduce modern strategy frameworks and methodologies to help develop the skills needed to be a successful manager with responsibility for the performance of a firm or business unit within a firm. We use cases and readings to explore a wide range of strategic problems, focusing particularly on the sources of competitive advantage and the interaction between industry structure and organizational capabilities.

Managing in Adversity
This case-driven class focusing on teaching student how to manage when their business are in extreme cases of distress – on the brink of bankruptcy, in the face of natural (or human-made disasters), etc.
I last taught this class in Fall 2014.

Making analysis intuitive
This 2-3 day PhD class is in development. It will focus on helping students develop the intuition for statistical analyses to complement their technical skills.